Highlighting two amazing works for Halloween this year from Danish artist Spøgelsesmaskinen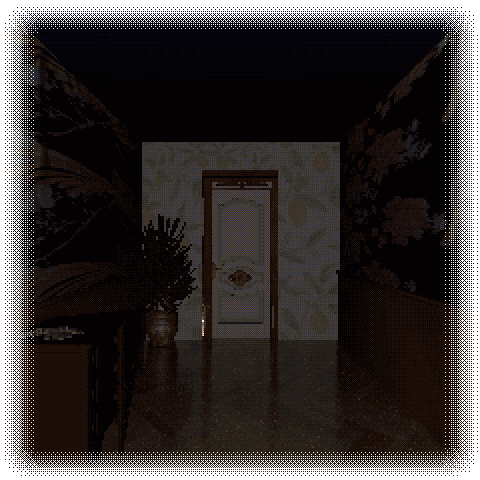 Above: Going back in for my gloves
Moving down a hallway, a door opens, and a cloaked phantom appears to walk through the next doorway. Repeat.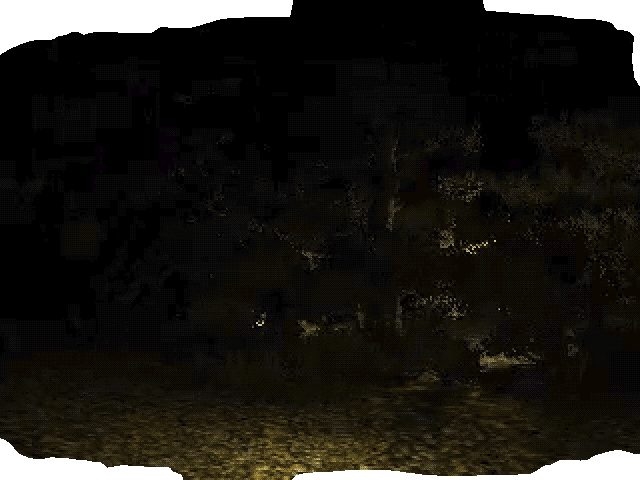 Above: Closing in
Running through a forest at night, light glimmers from flashlights, bouncing on the ground and leaves as we close in … on something.
As simple loops, Going back… and Closing in are perfect examples of Danish artist Spøgelsesmaskinen's work found on the Tezos-based Hic Et Nunc platform from early 2021: both pieces are eerily mysterious, permeated with shadows and contrasting light, all created with 4-bit graphics reminiscent of vintage computer games from the late 1990s.
The framing differs between the pieces, but they share a sense of propulsion, moving forward with almost identical speed and perspective. The looping repetition is seamless, adding more uncertainty to the perplexing search. Where are the gloves? What are we closing in on?
I have no idea how the artist comes up with these concepts, nor do I want to know. Mystery is what makes these pieces come together so well. The pieces are permeated throughout by an unsettling, disconcerted sense of unease. It feels dated and timeless at once, and that sense of curiosity is piqued every time I come upon these enigmatic little gifs. Even the blurbs (on Objkt) where a description normally goes says nothing terribly descriptive, only the characteristics of the file itself, and the items contained within:

The artist remains prolific, continuing to produce works on both Ethereum and Tezos, and has a gallery show at Bricks Gallery in Copenhagen through November of 2023. Feel free to follow the artist via the links below:
Website: https://www.spogel.xyz/
Twitter: https://twitter.com/spogelsemaskine
Objkt: https://objkt.com/profile/spogel/created
Ethereum: https://www.spogel.xyz/ssmbl/
Happy Halloween!