By GoldCat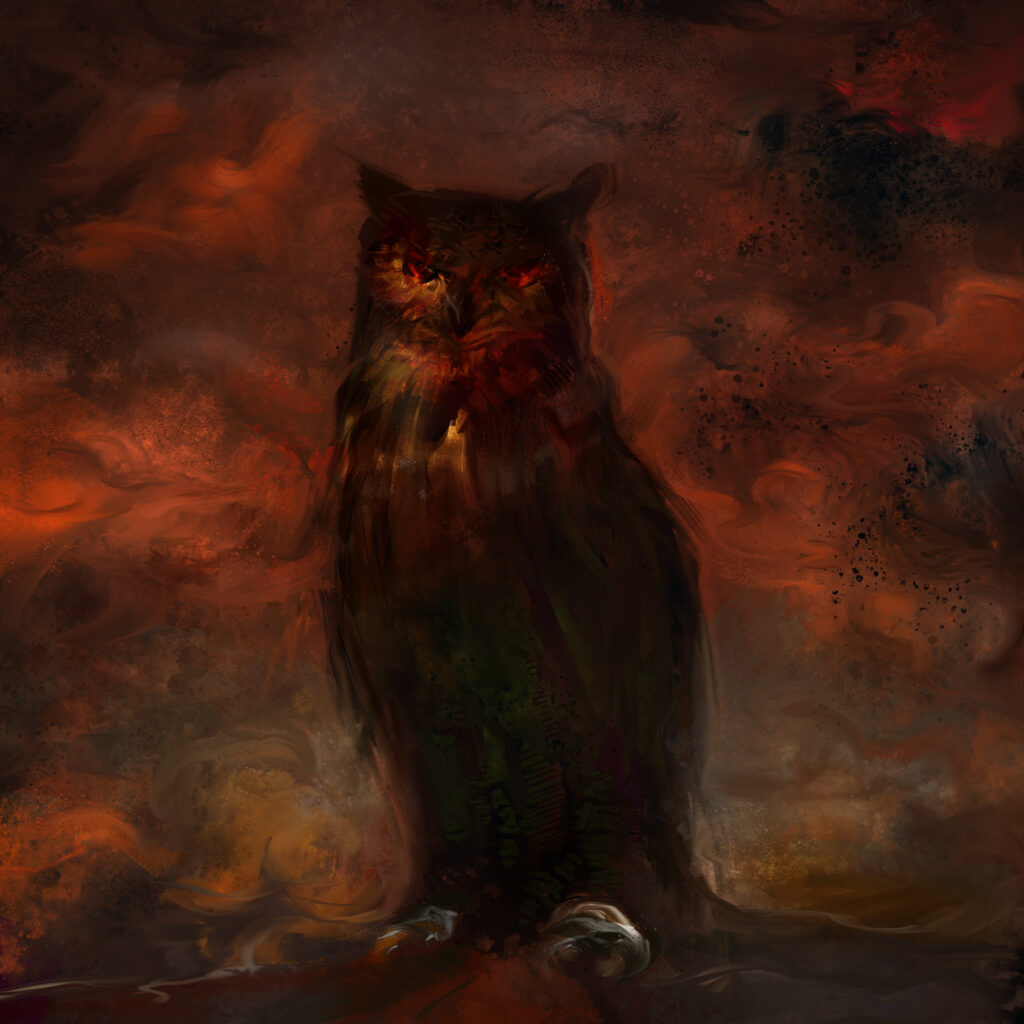 Margaret,
As you approach your second birthday, a few things hold true: you love the Elmo Slide, swinging on your swing set, your mom's boobs and owls. The stuffed baby owl we got you a couple of months ago took favorite status away from all of your other toys when we finally figured it all out: the reason you like owls so much is that you are, in fact, nocturnal 🙂
I've loved the artist GoldCat's work for a couple of years now, and her stature has grown quite a bit during that time — her works on SuperRare command thousands of dollars and she has works available through Christies.
One half of the artist's Prelude series from November of 2021, Eventide captures the ominous stare of a Great Horned Owl perched, and surrounded by swirls of red clouds, or perhaps smoke. Perhaps it's the glow of the magic hour, which means the hunt will begin soon. In the distance, near the base of the figure, you can see what appears to be clear sky, perhaps the remnants of the day. Time to take flight.
Now get to sleep,
Dada