Untitled | 2
Untitled | 3
Untitled | 5
Untitled | 6
Artist: Elham Yazdanian

Some recently acquired pieces to discuss here. I am completely unfamiliar with the artist, but I greatly enjoy a lot of monochromatic art and love the starkness shown in each of these pieces. Each house is darkened, and the almost opaque, minimal contents add to a sense of wonder — a table, a staircase, overhead beams — the "curiosities" mentioned in each items description. An emphasis on the structure, and a underlying sense of impermanence pervade the works.

The artist writes the same description on each piece released, so far:
"The memory of home" A house is not just a place with iron pillars and plaster walls and doors. Rather, there is any place where a person can live and take refuge from the fear of the unlimited and unknown outer space. The house is the limit and separation between "inside" and "outside". Turning the unknown into the familiar. A place of its own among all. And here, a black icon that seeks to be discovered and reveals a part of its mystery with every curiosity, to remember what is going away and to preserve what is lost. . . Ink & Pencil on Paper…

– Elham Yazdanian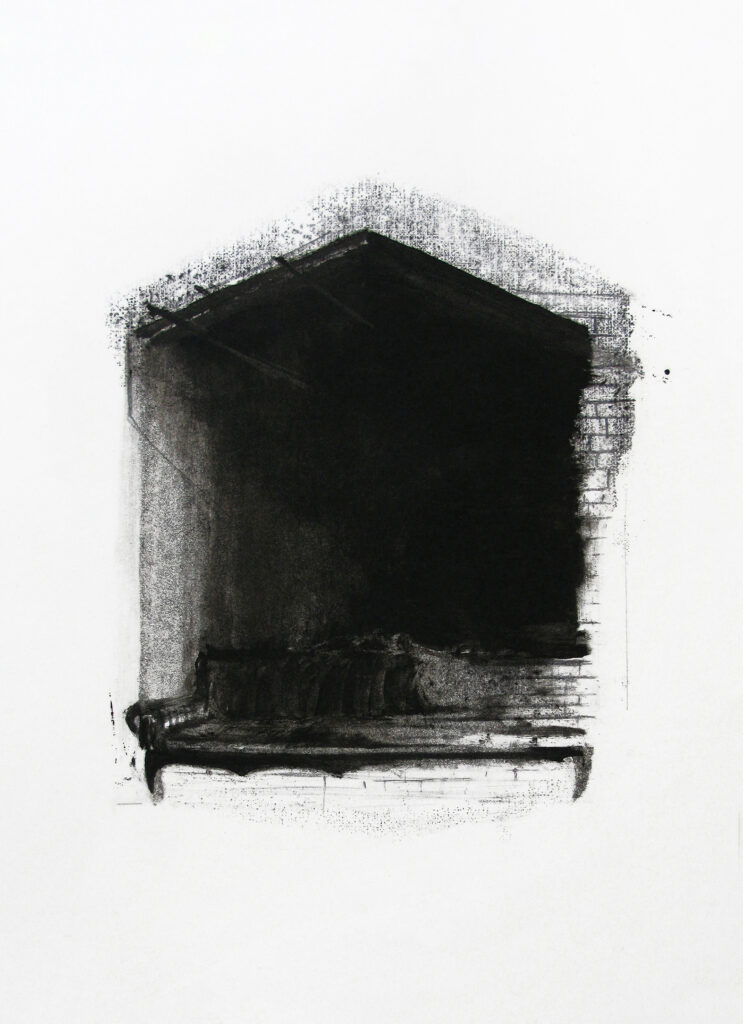 I also love the fact that these began and exist as physical works of ink and pencil on paper. While I love digital art for the ease of collecting (and storing) I also enjoy wondering what these works look like in person.
Find the artist on Twitter, here and find their works here.