Artist: celadoor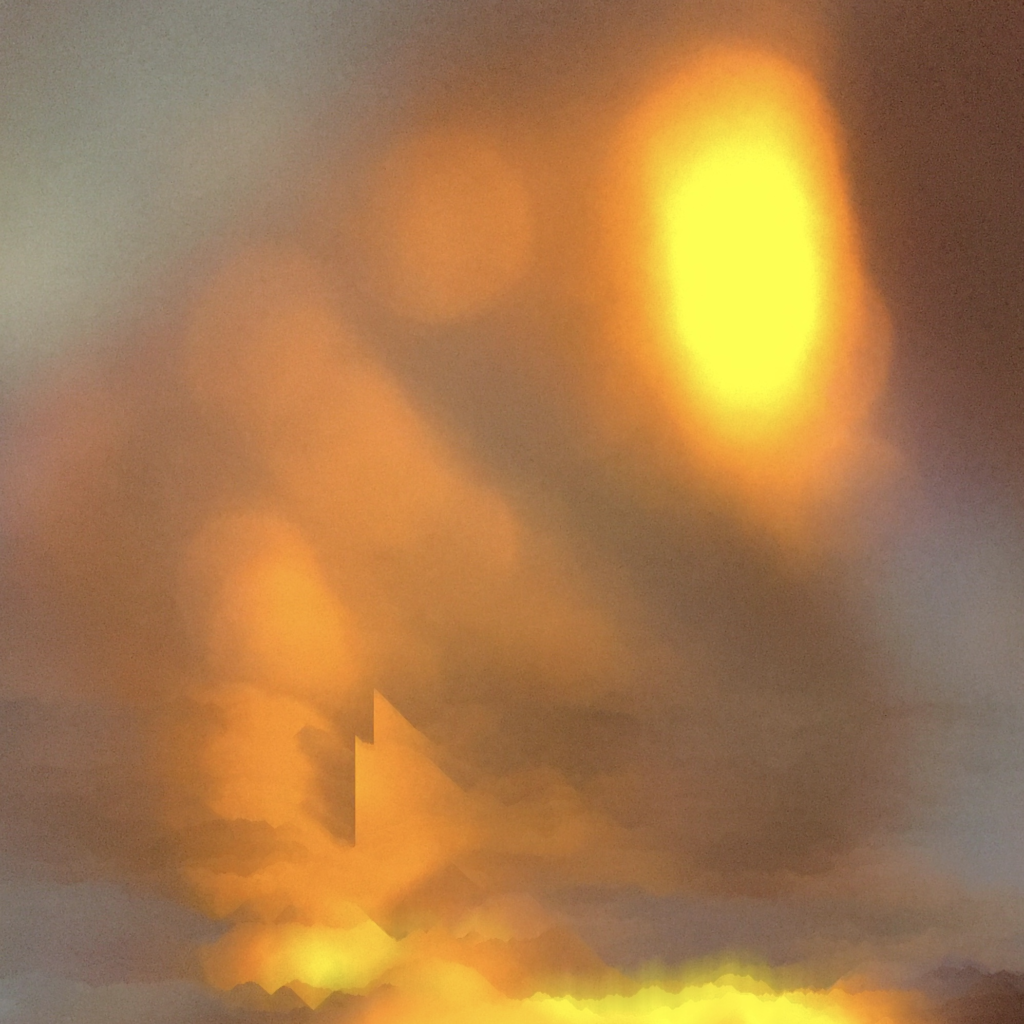 A pseudo-random pick from my collections comes from the artist celadoor, who bills his works as "more of a vibe than a series." He's actually a good friend & confidant in the space, and offers a very level-headed approach whenever discussing the latest trends in the Tezos-based art world. In describing his process, he offers this:
I take pictures of moments that never happened and landscapes that don't exist using a smartphone camera, a light source, and my finger. Most work includes paper currency as a reflective surface.

-Celadoor
A striking image of muted, golden sunlight, with cloud-like formations bleeding into a mountain range below, or, perhaps, more clouds, Atmospherics Twenty-Eight is, as you likely guessed, the 28th item in the artist's Atmospherics series. Released August 5th, 2021, it was priced extremely (or ridiculously) affordable at just 0.2 Tz (around 0.65 $USD at the time). And yet, incredibly, many of them sat unsold for nearly a full month.
Prolific artists are often misunderstood by the more "serious" art crowd, as those collectors investors prefer limited pieces, sold selectively, the elusive exclusivity of the "Super Rare". In remaining so prolific and also relatively affordable, celadoor has catered to the true collector here in keeping a healthy supply of easily accessible artworks available through and through. Although, lately, it is getting harder and harder to find a celadoor piece near a 0.2tz price. Remember kids, just because it is affordable now does not mean it'll stay that way. In the case of Atmospherics Twenty-Eight, all copies sold, but you can still get one — now at about 12 tez.
Follow celadoor on Twitter, find his works on Objkt and (soon) on fx(hash)!