artist: Yakudoo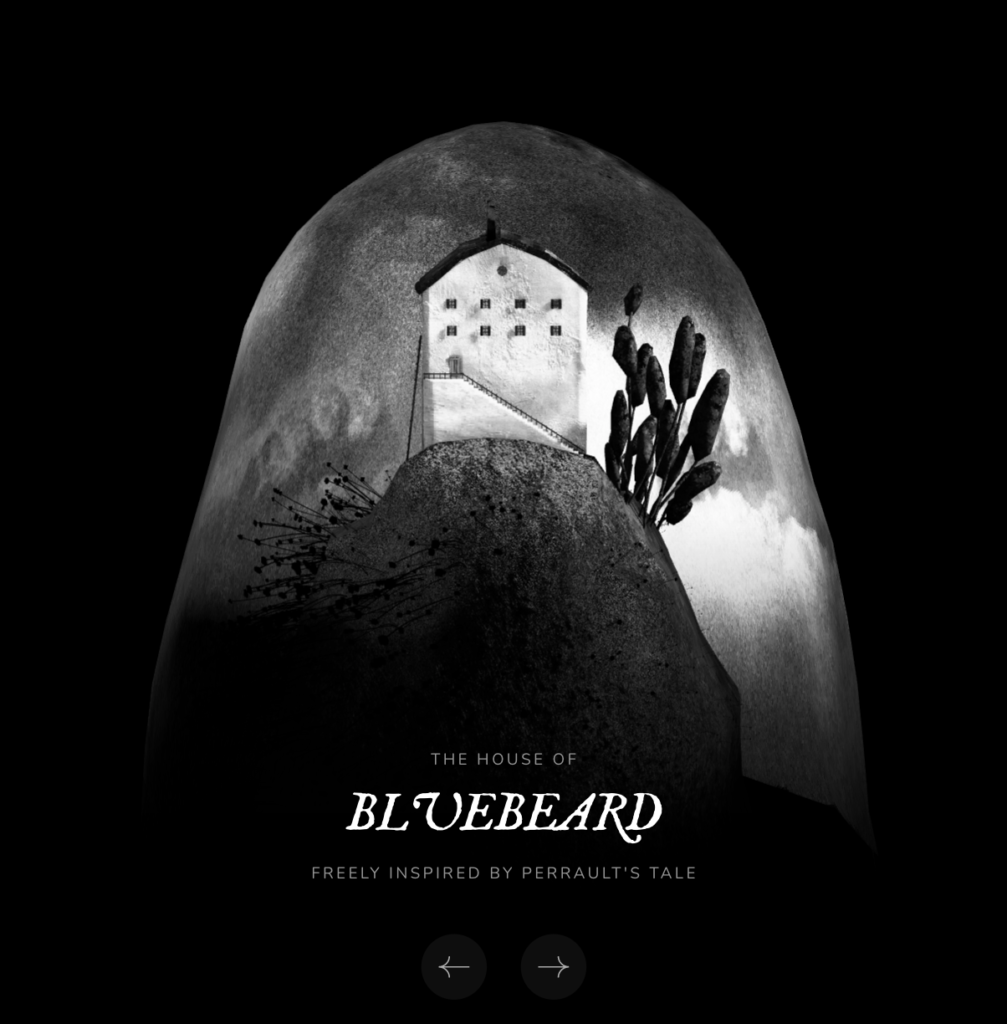 Karim Maaloul, known on Twitter as Yakudoo, is a Belgian artist and an incredible storyteller and illustrator in his various works. In The House of Bluebeard, he takes the 17th century French folk tale by Charles Perrault as inspiration, and combines the story into an NFT that you can navigate and discover, interactively, by moving and zooming and panning around each of the 12 static scenes.
If you don't know the story of Bluebeard, I recommend reading it or a variation of it before viewing this NFT. You don't want to spoil the ending, do you? Keep in mind that, like most folk tales, it can get a little gory.

The wonder of tiny details abound in each frame. Notice the details from inside the house — the upstairs dining hall, walls and grandfather clock — all of which you can zoom into — to see ever-clearer details: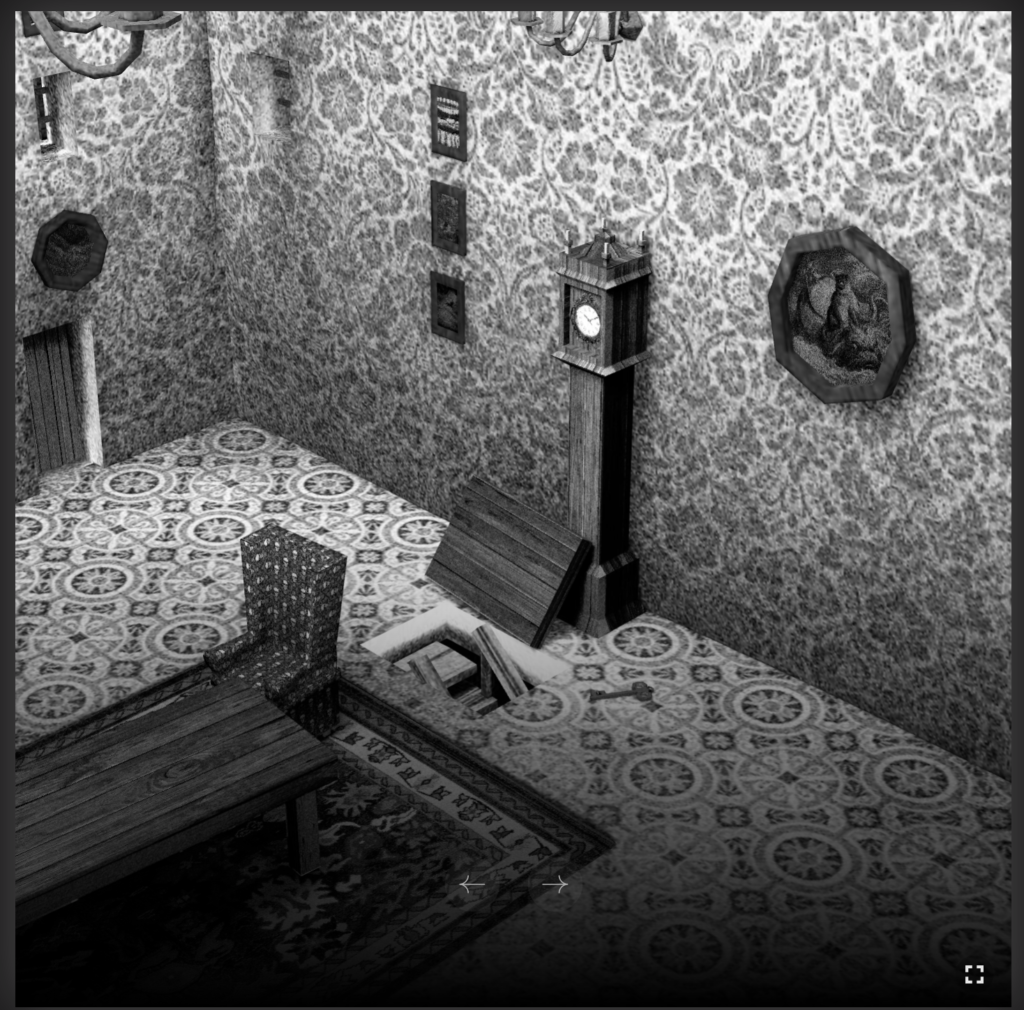 The piece never ceases to amaze me. In writing this up I discovered that detail exists even inside the paintings on the walls.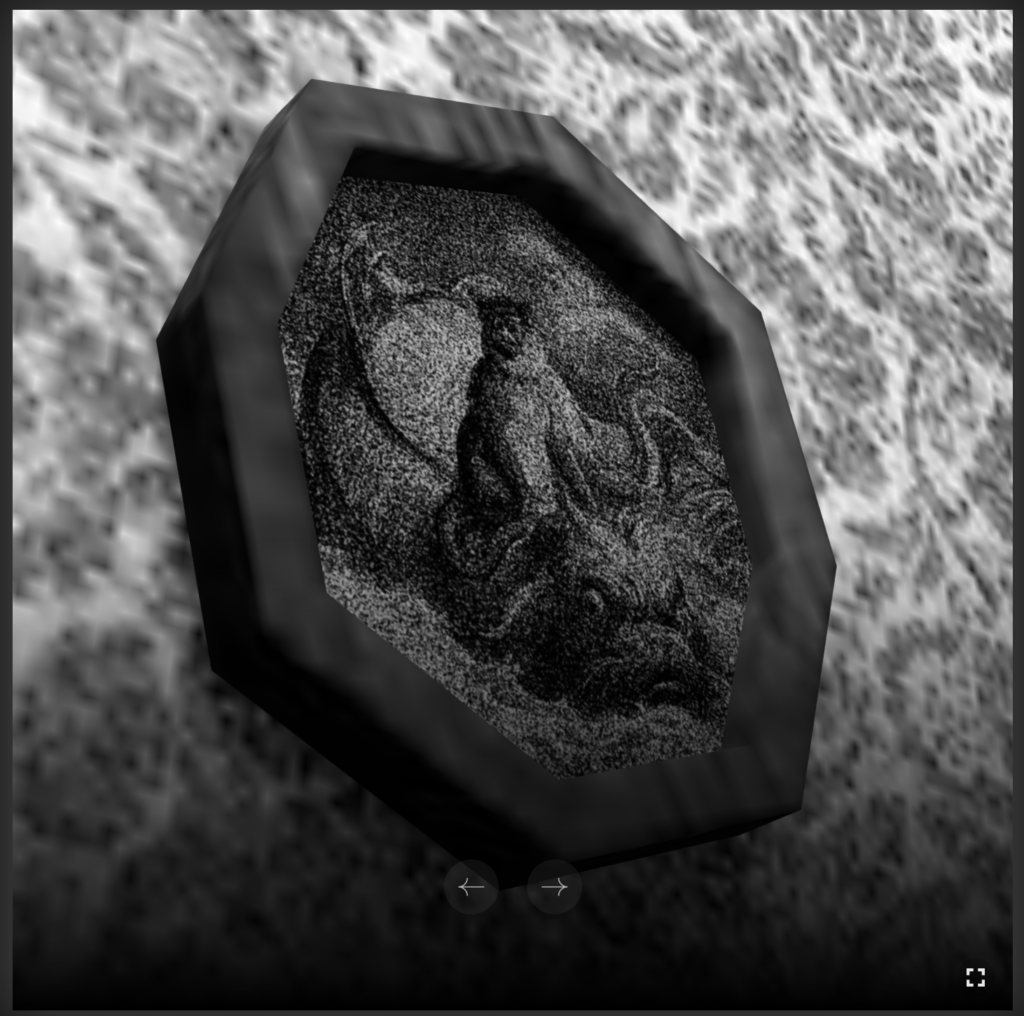 It's an incredible work, and has a dark sense of foreboding in every frame. Maaloul is no stranger to folk tales. He's also done an interpretation of Little Red Riding Hood, another interactive work that, as with Bluebeard, lets you pan around the scene and zoom in and out for detail, some of which you won't notice till your fifth or sixth viewing. It's amazing.
The interactive zoom/pan "trick" (I'm at a loss for what to call it) that is used in both works is subtle, and adds to the wonder and sense of mystery of the original folk tale. It's a style that is clearly Maaloul's own, and I hope he continues to produce more of these little gems soon.